High Quality Solutions Provider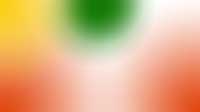 High Quality Solutions Provider (HQSP), a fast growing technology consulting firm,
High Quality Solutions Provider (HQSP), a fast growing technology consulting firm, helps its customers achieve their business objectives through seamless delivery of information technology solutions, working in close concert with its partners in the USA, Canada, Middle East, Pakistan and India.
HQSP is a technology based solution provider in the area of eBusiness and eCRM. HQSP enables companies to build solutions that allow them to enhance customer interaction and effectively manage relationship with partners.
TECHNOLOGIES
Success to your business in today's competitive environment depends upon your strength and proficiency in accessing instant information and utilizing efficient communication systems. Progressive businesses and organizations rely on HQSP to develop and provide hi-tech, cost effective solutions in the shape of competitively priced software products and services.
Java & Webservices
.NET
OBIEE
Oracle eBusiness
SAP
PHP
MySQL
MS-SQL Server
Our Services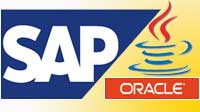 Online & Onsite Courses
HQSP provides computer-training classes for every level (entry to advance professional). Being successful in the business world means having a broad range of up-to-date software skills that will help to optimize business productivity along with many other important skills a business person needs to succeed in today's competitive environment.
HQSP' cost-effective software training program has helped companies grow and develop the software skills of their employees, which positively impacts the bottom line by examining business processes and developing key business competencies.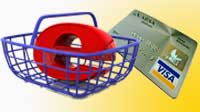 eCommerce Solution
Our services include web hosting, standard and custom web design, shopping cart and e-commerce B2B and B2C solutions .
If you are looking for a web design company to create a visually appealing, professional looking website for you, then you've come to the right place. HQSP can help you build just the perfect website you desire and deserve.
No matter how small or extensive web presence you have in mind, HQSP has solutions to fit your needs and yourbudget. We are also a lot more affordable than most website development entities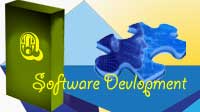 Business Applications
HQSP provides independent technology companies with a world-class development partner that can quickly scale up to deliver critical projects with consistently excellent results. Our work is documented as dramatically exceeding industry standards for quality and delivery time, resulting in 100% reference-able clients and superior time-to-market for complex solutions.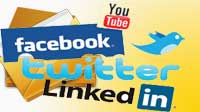 Social Media & eMarketing
Internet is just another market place but the advantage is that we can sell better and are able to move across geographical boundaries opening up markets for our products and services that we never thought possible before. HQSP helps customers to realize these possibilities. We work with our clients to fulfill their business goals through scalable web development that puts users first by integrating information architecture, designing, and creative solutions to build customer loyalty, increase efficiencies, and solve business challenges